---
Job Description
We are looking for a skilled Machine Operator to set up, maintain and operate machinery. You'll ensure the interminable and efficient running of production. A great machine operator is reliable and able to work with attention to detail and safety standards. On-the-job training is a good way to discover how to do the job better, so you should have willingness to learn and improve. Being a team player is essential since all tasks will require close collaboration with co-workers. The goal will be to ensure that production procedures will be carried on smoothly to maximize efficiency and profits.
Job Type: Full-time
Pay: $18.50 – $21.20 per hour
Schedule:
12 hour shift

Day shift

Night shift

Weekend availability

Shift availability:

Night Shift (Preferred)

Day Shift (Preferred)
Work Location: One location, Mebane, NC
Experience: Operator: 1 year (Preferred)
Essential Functions
Set up machines (calibration, cleaning etc.) to start a production cycle

Control and adjust machine settings (e.g. speed)

Feed raw material or parts to semi-automated machines

Inspect parts with precision and measuring tools

Test operation of machines periodically

Fix issues that might occur during the shift

Check output to spot any machine-related mistakes or flaws

Keep records of approved and defective units or final products

Maintain activity logs
Qualifications + Skills
Proven experience as a machine operator

Working knowledge of diverse high-speed machinery and measurement tools (caliper, micrometer etc.)

Understanding of production procedures

Adherence to health and safety regulations (e.g. constant use of protective gear)

Ability to read blueprints, schematics and manuals

Analytical skills

Attention to detail

Teamwork and communication skills

Physical stamina and strength

High school diploma or equivalent; technical degree is a plus
Benefits Offered
401(k), Dental insurance, Health insurance, Paid time off, Vision insurance

Company Description
Maintenance Engineering Solutions builds and helps stabilize maintenance, reliability, and production teams for manufacturing facilities across the country. Typical roles we provide support to our clients include: Maintenance Managers, Supervisors, Planners, Schedulers, Mechanics, Electricians, Instrumentation & Controls Technicians, MRO, Storeroom, and Reliability Engineers.
Maintenance Engineering Solutions also provides SME resources in the following areas:
Maintenance Management, Leadership, Mentorship

Maintenance Planning and Scheduling

Maintenance Coordinator

PM Development and Optimization

Asset Management

CMMS Data Audits and Cleanup

MRO Specialist

Storeroom Design and Implementation

Reliability Engineering

Root Cause Analysis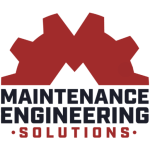 Job Category:
Manufacturing
Job Type:
Day Shift
Full Time
Night Shift
Job Location:
Mebane
North Carolina