Job Description
To support expansion plans for an existing plant, we are hiring Maintenance Technicians to join our operations team.  This role will ensure optimal technical operation of production machinery and installations by performing preventative maintenance, troubleshooting, repairing, and systematic improvements. Maintenance Technicians also participate in the development and implementation of technical projects. We are currently hiring for night shift (6:30 PM – 7:00 AM) on a 2-2-3 schedule.  Starting pay is $25.50 – $35.50/hour plus benefits.
Essential Functions
Perform corrective and preventive maintenance according to prescribed procedures and guidelines.
Perform hands-on intervention in case of malfunction of machines and utilities.
Provide direct troubleshooting of electrical and mechanical systems.
Change, adjust and fine-tune packaging equipment.
Monitor products after changing machine settings or performing other maintenance activities, in consultation with the line operator.
Participate in the development and implementation of technical projects.
Ensure effective spare parts inventory management.
Report unsafe situations or near accidents and assist in the development of preventive solutions.
Perform calibration activities.
Supervise the overall tidiness and cleanliness of technical rooms.
Qualifications + Skills
Proactive attitude towards continuous improvement regarding safety, quality and efficiency.
Technical Education with emphasis in Mechanics, Electricity, Pneumatics, Automation is preferred.
High School Diploma/GED required.
Must be able to perform duties following all regulatory GMP/FSMA food hygiene practices.
Experience in maintenance of (food) production equipment.
Able to work independently and as part of a team.
Benefits Offered
401(k), Dental insurance, Health insurance, Paid time off, Vision insurance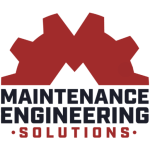 Job Category:
Food & Beverage
Job Location:
Mebane
North Carolina